Why Community Over Competition is The Real Deal
Updated: Mar 9, 2022
As a business owner, it can be easy to fall prey to the comparison trap. When it seems like everyone around you is rolling in success, your first reaction can be to see them as competition. What if we dropped our competitive nature, and embraced the potential for community, support and relationships?
Choosing community over competition in the small business world will help you build your customer base, open up new marketing opportunities, increase your sales and cultivate important relationships.
Still want to know more about why you should embrace the small business community and forget about competing with everyone else? Read on, babe!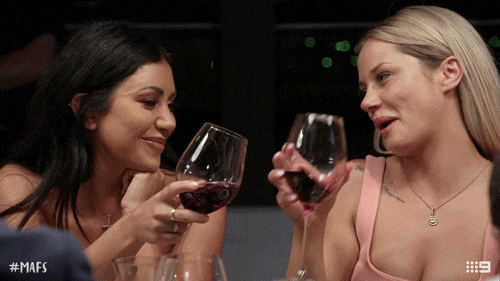 Opportunities to Build Your Customer Base
In the world of small business, building a loyal customer base is essential for success. How do you go about building a strong foundation of regular shoppers? It starts with community.
When you build relationships with other small business owners, you get to know them and what they offer. Chances are, that if you are referring people to other small businesses that could benefit them, those shop owners are going to do the same for you!
Rather than trying to compete with one another, why not share the love? There is plenty of room for everyone!


Find New Marketing Opportunities
Have you ever participated in a small business market where you were the only vendor? Probably not. These markets can be wildly successful, but only if there are enough vendors to make the event worth the shopper's time.
By working with instead of against other businesses, you are allowing yourself the opportunity for new marketing opportunities! You just might find yourself teaming up with your new small biz buddies and creating exciting, lucrative events that are mutually beneficial.


Increase Your Sales
When sales are down and you're looking for a new, creative way to get your products out there- having a small business community you can reach out to is the ace up your sleeve you never knew you needed.
There is nothing better than a brainstorming sesh with people who truly understand your goal, and what it takes to get there. Take the opportunity to support each other, share ideas, and grow your businesses alongside each other!


Cultivate Important Relationships
Lets face it, babe. You cannot do this alone. Allow me to let you in on a little secret, though. You don't have to!
Building your business can be a beautiful, empowering, joyful process- but you will inevitably experience moments of frustration, exhaustion, and overwhelm. When these tough moments happen, having a community there to build you back up and help you hit the reset button is absolutely critical.


Key Takeaways
Babe, don't let the competition game spoil your chance to build your business through positive, authentic, supportive relationships. You might be surprised how much you grow when you stop trying to beat the business next door.
Bring in new customers, offer worthwhile events, boost those sales, and do it all with your friends by your side!